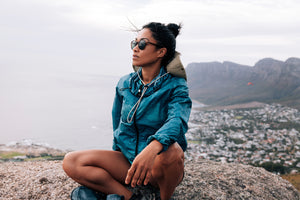 Made in Japan with modern technology and traditional craft, our sunglasses have a higher optical quality than traditional polarized lenses. They are made for people that spend the majority of their day outside and rely on professional eye protection to stay healthy.
All our sunglasses feature multi-coated TALEX polarized lenses that are specifically designed for the light conditions of different environments and activities.
Whether you're hiking, skiing, or snowshoeing, these sunglasses are curated with lenses for high altitude and winter environments with extreme light conditions year round.
Golf has been one of our core categories for years. We work closely with professional athletes to create lenses that excel in the different conditions on the green.
We are extremely proud of our longterm collaborations with driving professionals, that enable us to curate sunglasses especially for professional drivers and motorsport.
TALEX Lens Guide
Visual Balance
The TALEX lens range is built on three visual qualities. A specific polarized lens may have just one of these qualities, or a unique combination of two, or even all three. This makes them the highest-performing polarized lenses on earth.
Lens Guide